Meet Us


our products and our distribution partners at these conferences:
2022 Conferences & Trade Shows:
Please note that due to the COVID-19 pandemic many in-person conferences and trade shows are still being canceled.

At the moment, we are planning to be present at:
We are making more resources available online, like our
Online Training
(
doasense-training.com
), so that you still can have an in-depth experience of our products.
Also, look out for scientific presentations on the DOASENSE DOAC test at upcoming conferences, e.g. at:
Please refer to our RESOURCES page for a summary of recent congress presentations.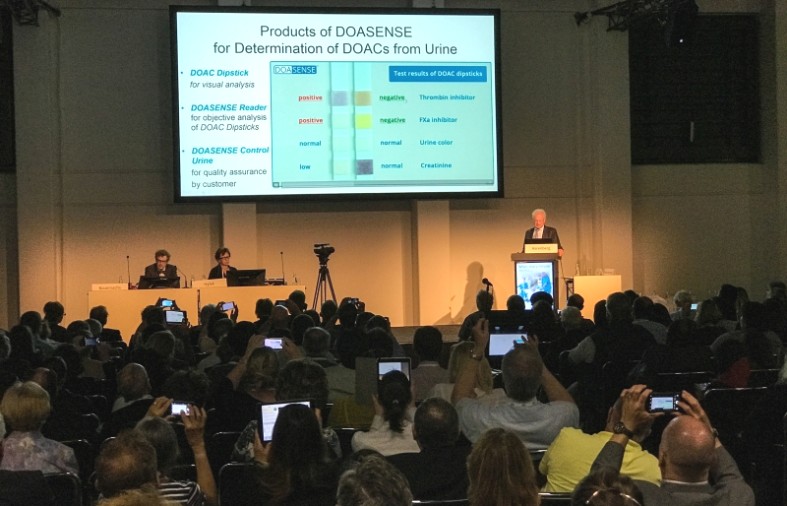 DOASENSE at the ISTH 2017, Berlin
NOTE: DOASENSE(TM) products may not be available or approved in your country.